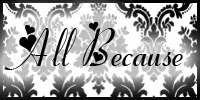 Wow, I can't believe it. It is our Wedding Anniversary today. We've been married 17 years! Far out!
Not sure yet what we will do - whether we go out for lunch or tea. Depends on Brandon at the moment as he has just gone for a sleep.
I finished his green scarf yesterday. Looks really nice. Will have to get a picture of him in it later on. Started another one just because I could.
It is blowing a gale again today so I don't think we will be doing much else.

Definitely no footy for BJ later on with Dad anyway.
Guess it will be a quiet day. Might go have a bash at a sock while he is asleep.
Have a lovely day!
Mandy
And I'm gonna keep on lovin you
Cause it's the only thing I wanna do
I just wanna keep on lovin you
Keep on Lovin' You - REO Speedwagon