The days are flying by aren't they? Where has the week gone already! Looks like it is going to be an ordinary sort of day anyway. Probably rain & most likely a lot of wind.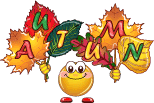 Here's another bag of mine....
This is the same pattern as the previous bag, the Amy Butler Swing bag. I think I got this fabric from the USA. It is kind of retro, & called "Paris... Now" for Marcus Brothers. I've been using this bag to drag around my knitting & stuff. I was quite pleased with my efforts on this one as I put in a pocket & also a magnetic clasp. They are so easy to use. I haven't used it as a handbag yet as I bought one a little while ago that I am using. I will have to take a pic of that to show you I think cos the fabric is just so cool. In fact, someone in a shop even asked me where I got it from.
Have a good Friday. No real plans for me today. Phew. Need a rest, & time to eat all the left over

cake

from yesterday!
It will be a struggle!

Eat cake & be merry!
My lovely cake
Sitting on the shelf.
My favourite munch,
You're so perfect for lunch
or any time.

I want to sprinkle you with chocolate chips,
And eat you with whipped cream.
Put some jelly along the side.
You taste like a dream.
You're much better than a pie.
"My Lovely Cake" by Dame Del-Boy Trotter