These 2 butterflys are for quilt squares for Cole's Quilts in the USA. Cole's Quilts is a group that makes quilts for children with SMA (Spinal Muscular Atrophy). The design is one I use often from a UK stitching magazine because for one thing, girls seem to love butterflies & that is a common theme among the quilts. Also it is a fairly quick stitch for me & uses cool colours of varigated threads. The colours used here are DMC 99 & DMC 111. One of these is going to a girl called Paige & the other will be used as a spare for when they need one quickly or to fill a quilt.
It is really cold here today again. It's been raining too so it is pretty drab. It will be a stay rugged up as much as I can sort of day I think.

Good day to knit & stitch I think.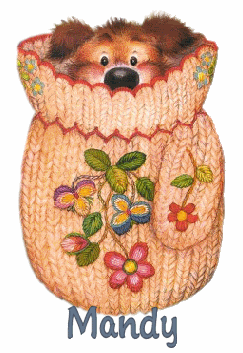 Butterfly that came and butterfly in June
And let me hold your hand
I could be the sun and you could be my moon
But all you ever say is catch me if you can
Searching in the summer sky
A perfect love so hard to find
Butterfly - Jamiroquai