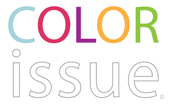 I Love it when I come across lovely blogs via a bunch of blog hopping moments. This one is really nice! Really really Nice.
Colour is such an important thing in our daily lives & also in craft things. My work involves lots of colour, helping people find their perfect fabric combinations, or even threads to co-ordinate with a current project. It's all good! It's all colour! This blog is really gorgeous with all sorts of colour inspirations. Even if you don't read it all, look at the pictures! I really need to brush up on my photography skill next. Mine are crap.
What are you waiting for? Go check it out...