I've been busy sewing cats this week! The top 3 were my first ones. The middle cat is the one we are keeping. I liked the fabric on the belly - one of my Amy Butler scraps from my swing bag. The denim I made those out of I got from the op shop for $1.50. Not too bad huh? I bet I won't be that lucky again. The other cat by itself is made of corduroy. That one is a baby present & already gone to it's new home for a baby shower this afternoon. Not bad considering I only made it yesterday! I didn't stuff that nearly as much as the others as it is really soft & squishy for a baby to play with now. I really like the colour of him as well so I think I will have to make something in that cord for us.
The cat pattern was out of the book Meet Me at Mike's. I bought it this week! Yay! So the library got theirs back & now I can keep making things out of it when I want to.
It's a nice book & one I really, really, really had to have all for myself.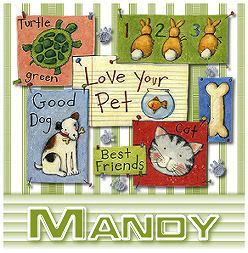 But the cat came back the very next day,
The cat came back, we thought he was a goner
But the cat came back; it just couldn't stay away.
Away, away, yea, yea, yea
The Cat Came Back - Harry S Miller