Not much going on here right now, except we are moving house! Ekkk!!!
Looks like we have bought one! We are doing something different than everyone else these days & we are upsizing rather than downsizing. It is a fact that we have outgrown our little place & I have really had to adjust to the idea of moving from here, but now it is really exciting. More details later. I am waiting on finding out when we will actually be doing the moving bit now. I have started to pack some stuff up & do little bits when I can but at the moment it is only in the evenings so I am not getting a lot done.
Only little bits of stitching getting done at "work" at the moment, inbetween an upset child that must be getting more teeth through. I don't expect there will be a whole lot more craft getting done than that right now. So if I vanish for a bit, you know what I am doing anyway! If anyone would like to lend a cleaning hand I would love help! hahahahah... especially with the oven! I dread cleaning ovens! I bet I am not the only one though!
Take Care!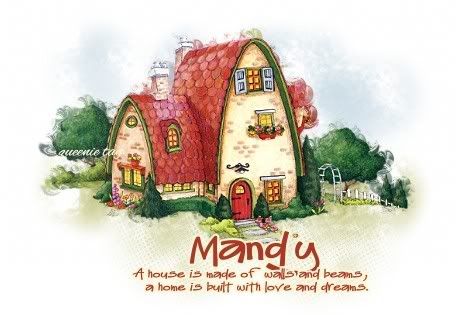 There's no place like home
Well I say now home, home sweet home
There's no place like home
Wherever you wander
There's no place like home
There's no Place like Home - Elvis Presley